Details
White Plains, NY — On Monday, the Westchester County Board of Legislators approved $130,000 in new County funding for long-running programs in Mount Vernon that provide after-school programs, a summer camp, and science and technology training to hundreds of at-risk young people every year.
Details
White Plains, NY — The Westchester County Board of Legislators on Monday celebrated outstanding leaders in education and business -- New York State Board of Regents representative for Judicial District 9 Judith Johnson and pioneering business leader Robert "Bob" Holland Jr. -- as part of the Board's annual Black History and Heritage celebration.
Details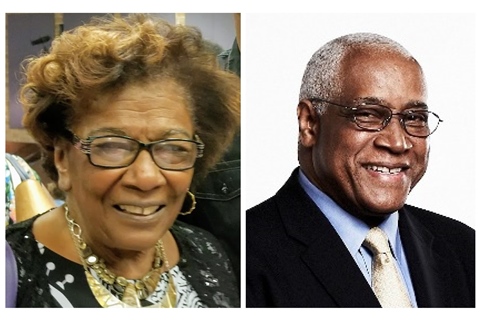 White Plains, NY — In recognition of February as Black History Month, the Westchester County Board of Legislators will celebrate the outstanding achievements and contributions of two individuals in Westchester County.
Details
The seventeen-member Westchester County Board of Legislators is the legislative, policy-making branch of county government that has been in operation, in one form or another, for over 300 years!* It is to Westchester what the US Congress is to the United States. Each legislator is elected for a two-year term and represents a district of approximately 54,000 residents. A legislator must reside in the district he or she represents.
Details
Friday, January 25, 2019 marked the 11th anniversary of the death of Mount Vernon Police Detective Christopher Ridley, who lost his life after intervening in an altercation outside a County office building at 85 Court Street in White Plains.  Legislators proudly joined the County Executive, Det. Ridley's parents, and other elected officials and friends and family of Det. Ridley in finally breaking ground on a permanent memorial at the plaza in front of the building which has already been renamed in Det. Ridley's memory.