Details
The communities of Peekskill, Cortlandt and Yorktown will receive funding to help deliver important services to those communities senior residents. Legislator Testa was joined by his colleagues on the Board of Legislators in approving an inter-municipal agreement (IMA) that provides up to $30,000 per community operate communications programs meant to inform seniors about the various services that are available to them through the Westchester County Department of Seniors Programs and Services. The IMA was passed unanimously at Boards meeting on Monday, April 8th.
Details
"We have been informed, through a letter from PBA President Mike Hagan, that at the New Rochelle School Culture and Climate Committee meeting on March 27, 2019 Legislator Damon Maher publicly attacked the integrity of Westchester County Police Sgt. Amery Bernhardt. We are shocked to learn of the anti-law enforcement sentiments expressed and the hostility directed at Sgt. Bernhardt by our fellow Legislator.
Details
White Plains, NY — The Westchester County Board of Legislators this week approved $2.05 million in funding to repair Merestead, a county park located in the Town of Bedford and Mount Kisco, Legislator Kitley Covill (D - Bedford, Lewisboro, Mount Kisco, North Salem, Pound Ridge, Somers) announced.
Details

White Plains -- The Westchester County Board of Legislators Monday night celebrated Women's History Month, honoring four women who have long careers as community leaders in the County.
Details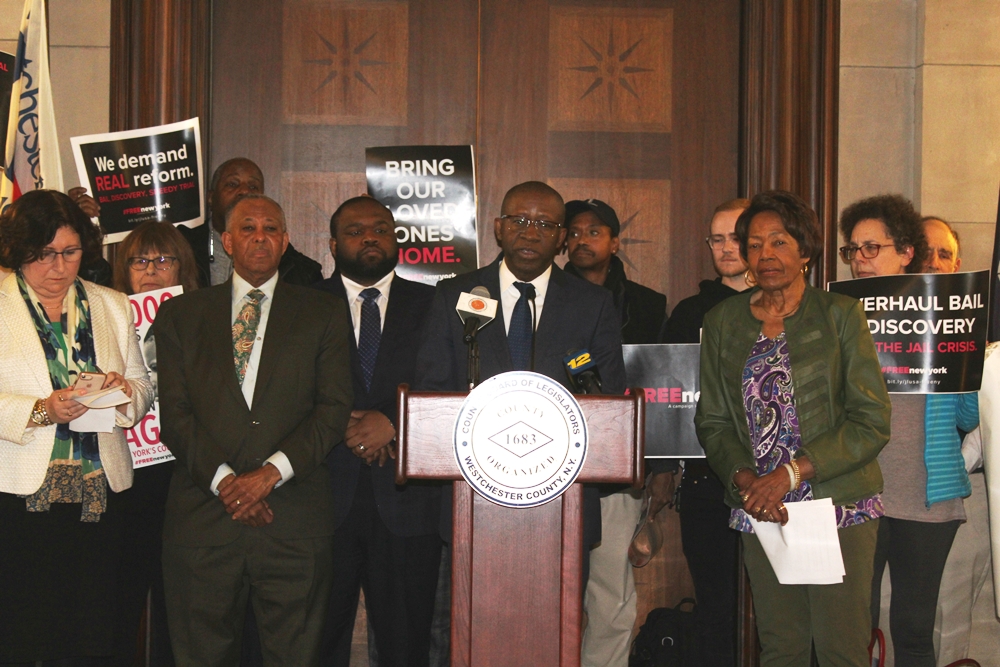 White Plains, NY — On Monday, the Westchester County Board of Legislators passed a resolution in support of three pieces of legislation pending in Albany that will transform the state's pre-trial criminal justice procedures.