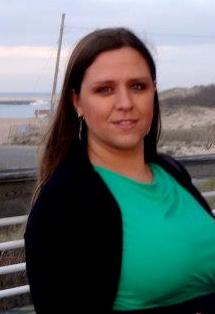 White Plains, NY — Melanie Montalto has been named Board of Legislators Chief of Staff, Board Chair Catherine Borgia announced Thursday.
Montalto takes the position after more than 20 years of service in Westchester County government.
Since 2018, Montalto has served as the Board's Legislative Director, shepherding the drafting and passage of legislation and managing the Board's committee process; working closely with legislators, Board staff and the County's Law Department; and acting as a legislative liaison between the Board and the County Executive's administration.
Montalto first joined the Board of Legislators in 2006 as a Committee Coordinator.
Before coming to the Board, Montalto worked in community outreach for then County Executive Andy Spano.  While working in the Spano Administration, Montalto began serving as Program Coordinator for the Jandon Scholars program, which seeks to level the playing field by supporting and encouraging promising young students from low-income families in their pursuit of higher education. The Board of Legislators has partnered with the Jandon Foundation in the program since Montalto joined the Board.
Montalto has also served in positions in the County's Department of Social Services, Youth Bureau and Department of Community Mental Health.
Montalto said, "I have been working with Chairwoman Borgia since the beginning of her tenure here at the Board. She has worked tirelessly to pass laws that are life changing for Westchester residents and I will continue to work for change with her as the Chair. I am deeply honored to be her right hand woman."
Chair Catherine Borgia (D - Cortlandt, Croton on Hudson, Ossining, Briarcliff Manor, Peekskill), said, "I am grateful that Melanie will be joining our leadership team. The breadth of her experience in County government, the depth of her knowledge of the legislative process, and her commitment to policy that makes a real difference in the lives of people, have been invaluable assets to me personally and to this Board for many years, and make her uniquely qualified to serve as an outstanding Chief of Staff."