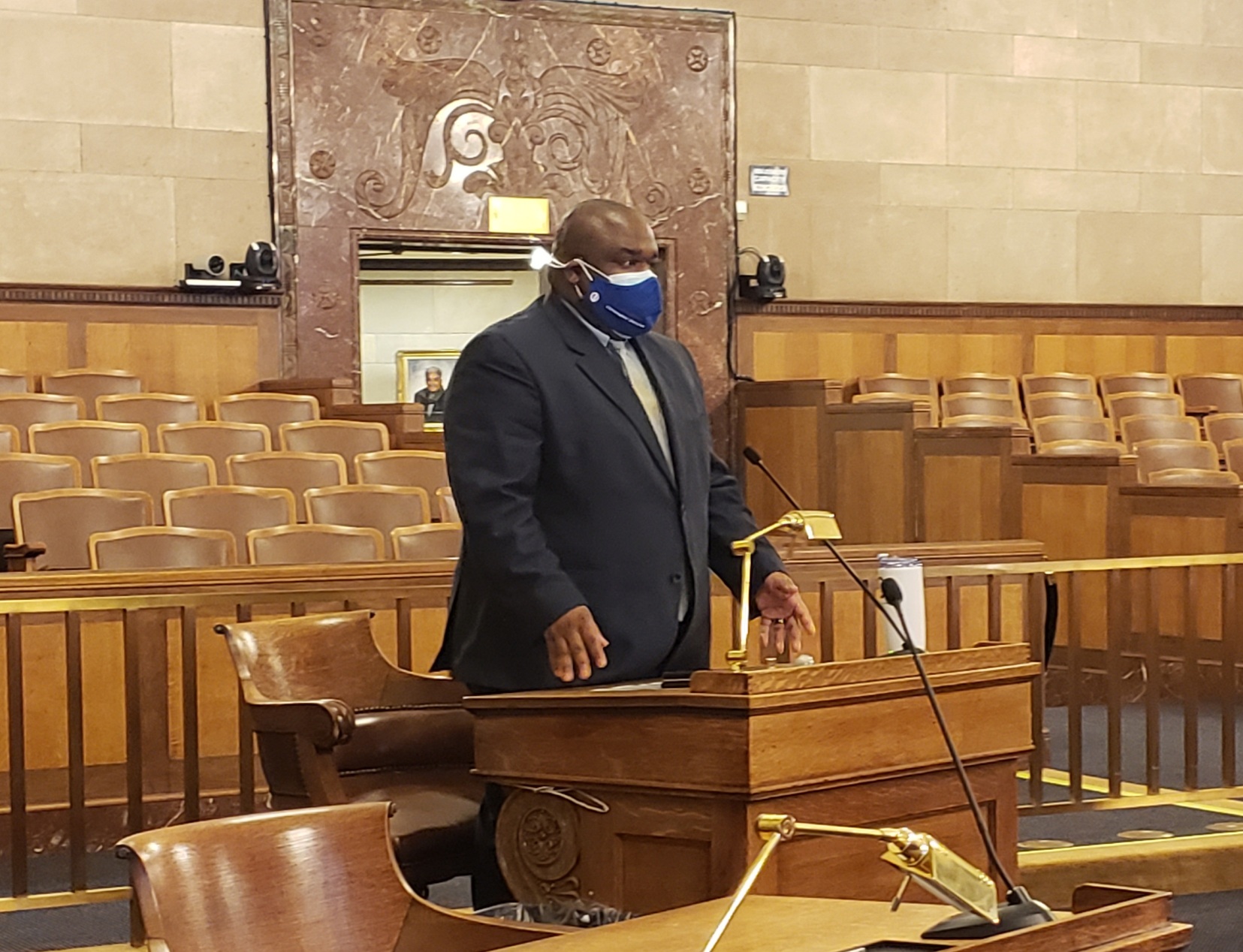 White Plains, NY —  The Westchester County Board of Legislators is asking New York State to change the structure of the Citizen Review Panels for Child Protective Services, in order to better serve the people of Westchester County.
Citizen Review Panels are comprised of citizen volunteers who examine how effectively agencies are discharging their child protection responsibilities. They also have the authority to review specific cases. There are currently three, 13-member panels covering the entire state: one for New York City, one that covers 17 counties in Western New York, and another which has responsibility for all of New York's 40 other counties, including Westchester.
In a resolution passed unanimously by the Board of Legislators on Monday, legislators are asking the State to create a subcommittee covering Westchester and eight other Lower Hudson Valley Region counties.
Resolution lead sponsor Leg. Christopher Johnson (D - Yonkers), who chairs the Board's Social Services Committee and is Majority Whip, said, "The work that Citizen Review Panels do is crucial to insuring the safety of children and families when child protective services become involved, especially given occurrences of both over reporting and underreporting of cases in the past.
"Giving one 13-member panel responsibility for 40 counties means that their resources and personnel are always stretched thin when it comes to investigation, oversight and reporting. A Lower Hudson Valley subcommittee will be able to work more closely with County governments and better serve the people of Westchester and the region, especially for families in economic need."
Child Protective Services investigations are often lengthy, difficult affairs, which often turn out to involve unsubstantiated claims.  The disproportionate division of counties among the three CRPs strains resources for the region and limits the available workers who might be tasked with investigation.
(PICTURED ABOVE: Majority Whip Christopher Johnson)