White Plains, NY — The Westchester County Board of Legislators on Monday celebrated four outstanding leaders -- the Honorable Symra D. Brandon, first African-American Councilwoman of the City of Yonkers; Lowes Moore, Executive Director of Development of the Boys & Girls Club of Mount Vernon; Dr. Brenda L. Galloway Smith, first African-American woman High School Principal and Superintendent of Mount Vernon schools; and the Rev. Dr. Gregory Robeson Smith, Senior Pastor of Mt. Hope AME Zion Church, White Plains & former President/CEO of the African Development Foundation -- as part of the Board's annual Black History and Heritage Celebration.
In his opening remarks, Board Chairman Ben Boykin (D - White Plains, Scarsdale, Harrison) said, "Tonight, as we celebrate the accomplishments of these four outstanding African-Americans in our community, we also commemorate the establishment of the first official Black History Month celebration in 1970, which coincides with the 50th Anniversary of the Board of Legislators. We have the most diverse Board in the history of the Board. Looking around the room, I am proud to witness so many legislators of color paying tribute to leaders of color."
Majority Whip Christopher Johnson (D –Yonkers) presented a proclamation to his hometown former colleague, Hon. Symra Brandon. He said, "Symra Brandon is a trailblazer in the Yonkers community and has broken the barrier for more black women to become involved in Yonkers government. Her dedication to the City of Yonkers and passion for helping people has influenced the lives of many people in Yonkers and throughout Westchester County."
Brandon thanked Johnson and the Board, commenting that her 12 years as a Councilwoman was challenging but worthwhile. "I am social worker so it was a natural thing to help people, constituents, put forth legislation to make a difference in Yonkers – it was really fruitful," she said.
Legislator Lyndon Williams (D - Mount Vernon) presented a proclamation to Lowes Moore, lifelong resident of Mount Vernon, former basketball player and youth mentor.
Williams said, "Black history month is a time to reflect upon the accomplishments as well as the trials and tribulations that we as black people have encountered. Lowes Moore's life personifies that. As the child of a single mother growing up in Mount Vernon, he had challenges to overcome and yet has had so many accomplishments. His life has been about setting the path for future generations … he has come full circle, serving as a role model and youth advocate in the very place that he faced those challenges."
Dr. Brenda L. Galloway Smith and the Rev. Dr. Gregory Robeson Smith, married for 51 years, were honored both individually and jointly.
Dr. Brenda Smith received accolades from Vice Chair Alfreda Williams (D – Elmsford, Greenburgh, Sleepy Hollow, Tarrytown) and Legislator and educator Terry Clements (D – New Rochelle, Pelham, Pelham Manor) who said, "Dr. Smith has changed the world as an educator and mentor. I am proud to share this time in history with her. Thank you for mentoring our future leaders."
Dr. Brenda Smith thanked the Board, adding, "The youth are the ones who will build a better world … I owe so much to the young people who have made me what I am."
Finally, Vice Chair Williams and Chairman Boykin introduced the Rev. Dr. Gregory Robeson Smith, listing his many accomplishments. Boykin said, "Dr. Gregory Smith is no stranger to us here at the Board. Early on in my time here, he and I sat downstairs to talk about affordable housing. I am pleased to say that those plans have come to fruition and have been approved by the Board -- we hope to break ground shortly. This is just one example of Dr. Smith's commitment to helping the underserved and those who have been left behind."
Dr. Gregory Smith invited Dr. Brenda Smith to the podium, noting that this was the first time he and she had been honored together, saying, "I wouldn't been here without you. God and my wife have made me the man I am today."
---
(PICTURED ABOVE: Honorees The Rev. Dr. Gregory Robeson Smith & Dr. Brenda L. Galloway Smith surrounded by Board Chair Ben Boykin, Vice Chair Alfreda William, other legislators, and friends and supporters)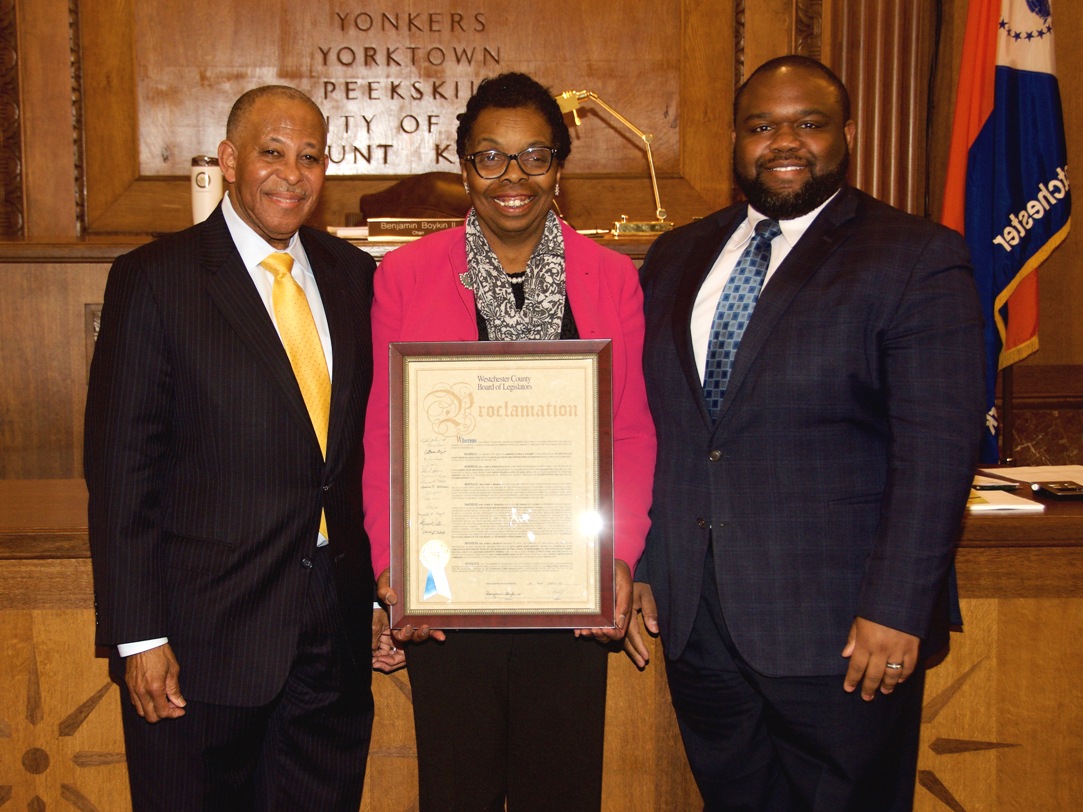 (Left to Right: Board Chair Ben Boykin, Hon. Symra D. Brandon, Majority Whip Christopher Johnson)



(Left to Right: Chair Ben Boykin, Lowes Moore, Legislator Lyndon Williams)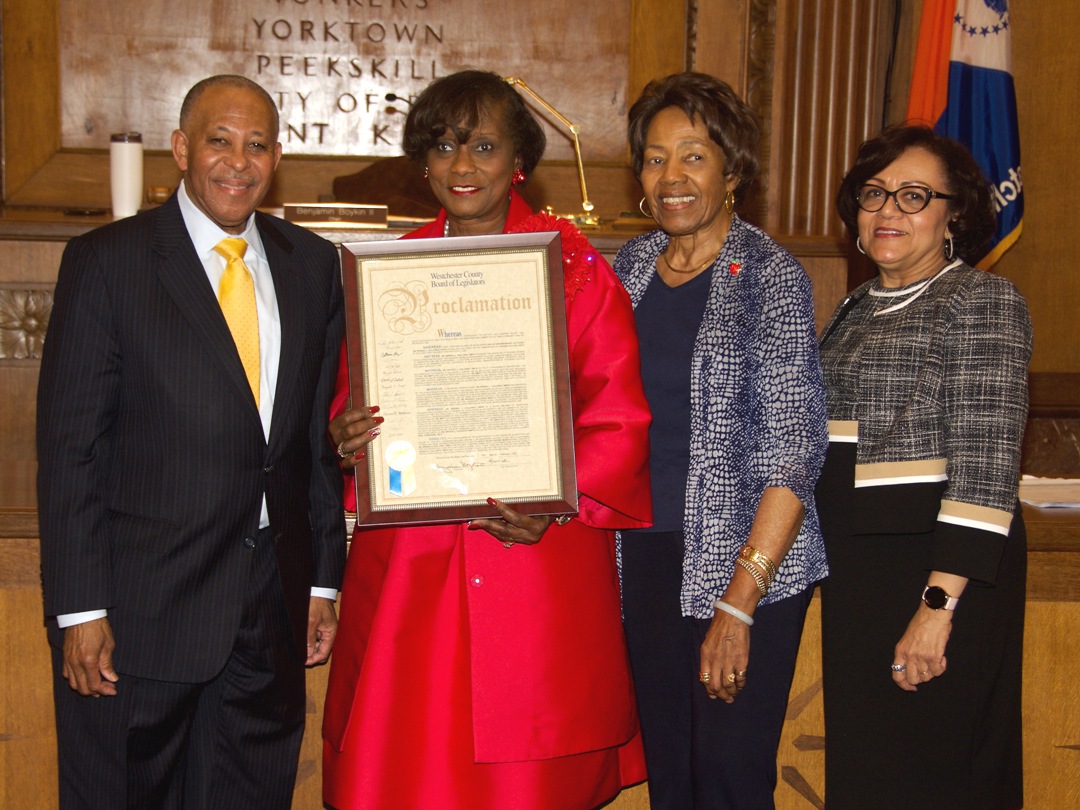 (Left to Right: Chair Ben Boykin, Dr. Brenda L. Galloway Smith, Vice Chair Alfreda Williams, Legislator Terry Clements)